We want to listen you, to empathise with you. To know in depth what issues concern you as an Adventist leader.
We need your help to identify them. Once we do so, we will all work together in a co-creative way in the PULSEmeet 2019 Think Tank to devise and implement real solutions that impact, inspire and bring hope to all the towns and cities of our respective countries.
Let's think and collaborate together!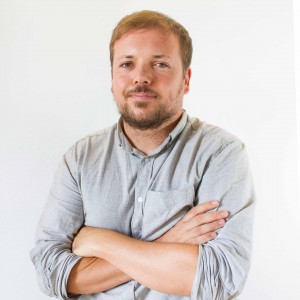 I think we can be agents of a better world.
Co-founder of Flying October Spain, an innovation firm located in Barcelona. Professor of Design Thinking and advertising creative for more than 10 years.
The following
10 ideas
(
see PDF
) came out in the
Think Tank of Pulse Meet 2019
in just one hour! What would happen if you set aside a few hours a year to devise ways to be more relevant as a church?
Radical changes in family models, economic problems, internet and new digital addictions, uncertainty… Like you, we know that youth in Europe live a very complex moment. But instead of being scared, we have to be a light wherever we are. Remember: every problem is an opportunity. Jesus himself changed crucifixion into a master plan of salvation!
How to make your church more relevant?
Follow these steps:
1) Listen to young people, inside and outside the church.
2) Understand the problem very well, make it yours.
3) Think of solutions working as a team, co-create!
4) Validate the best ideas with end users (young people) and stakeholders (church board, pastor, elders …)
5) Implement the idea organically, without forcing.
Hopefully initiatives like the Think Tank will help you realize that each one of us has the power to create. That is why we are children of the Creator of the universe.
We have also included
the presentation by Álvaro Doladé,
used for the design thinking process
(see presentation here).